Egypt has many kinds of transportations. Transport is centered in Cairo as it is the capital & the big city of Egypt. These transports connect the cities with each other. Egypt provides to the public and the visitors a wide variety of transportation that suit everyone's needs such as; Taxis, Buses, Ferries and Air transportation.
The subway is one of the most important forms of transportation in Egypt, but unfortunately it is limited to Cairo and Giza only, and is considered the best way to travel in both of them. The first line that was built connected between the areas of Helwan and Al-Marg, and since then the metro lines have expanded to include many areas of Cairo and Giza. It is considered an inexpensive way of transportation, as the ticket prices range from three to seven pounds, which is very cheap compared to its efficiency. The subway stations and carriages can get very crowded during rush hours, which many people can't handle so if you're going in a hurry at this time it's best to find another way to get to your destination.
Buses are considered the heart of transportation in Egypt. You can find them widely within the capital Cairo and Giza, and they travel to a large number of cities such as; Alexandria, Port Said, Ismailia, Sharm El Sheikh. It's not the best way to get around the capital and Giza as it's always crowded at most hours of the day. The cheapest type of transportation in the country is the bus. The ticket price does not exceed five pounds. Every bus has a specific direction and on every bus there is a sticker with the name of the city to which the bus is going. You can ask the driver if he is going to your destination or not before boarding the bus, or if you want to get off, you can ask the driver to stop at the next station.
Taxi is one of the means of transportation in Egypt that many prefer to use, due to the crowds that public transportation suffers from, so the taxi driver can walk through on paths other than those specified for means of transportation. Most of the taxis do not have meters to calculate the fare, so expect to be defrauded. So it's best to make sure that there are working meters inside the taxi as well as agreeing with the driver on the price of the fare. It's an expensive means of transportation compared to other means of transportation, but it's definitely effective as it takes you to any destination you want, whether within the city limits or outside. There are no taxis stations, you can only stop one of them from the road, do not forget to save the car number before boarding the car in case of any accident or annoying situation. You can get the driver's phone number; if you find him a suitable and trustworthy person.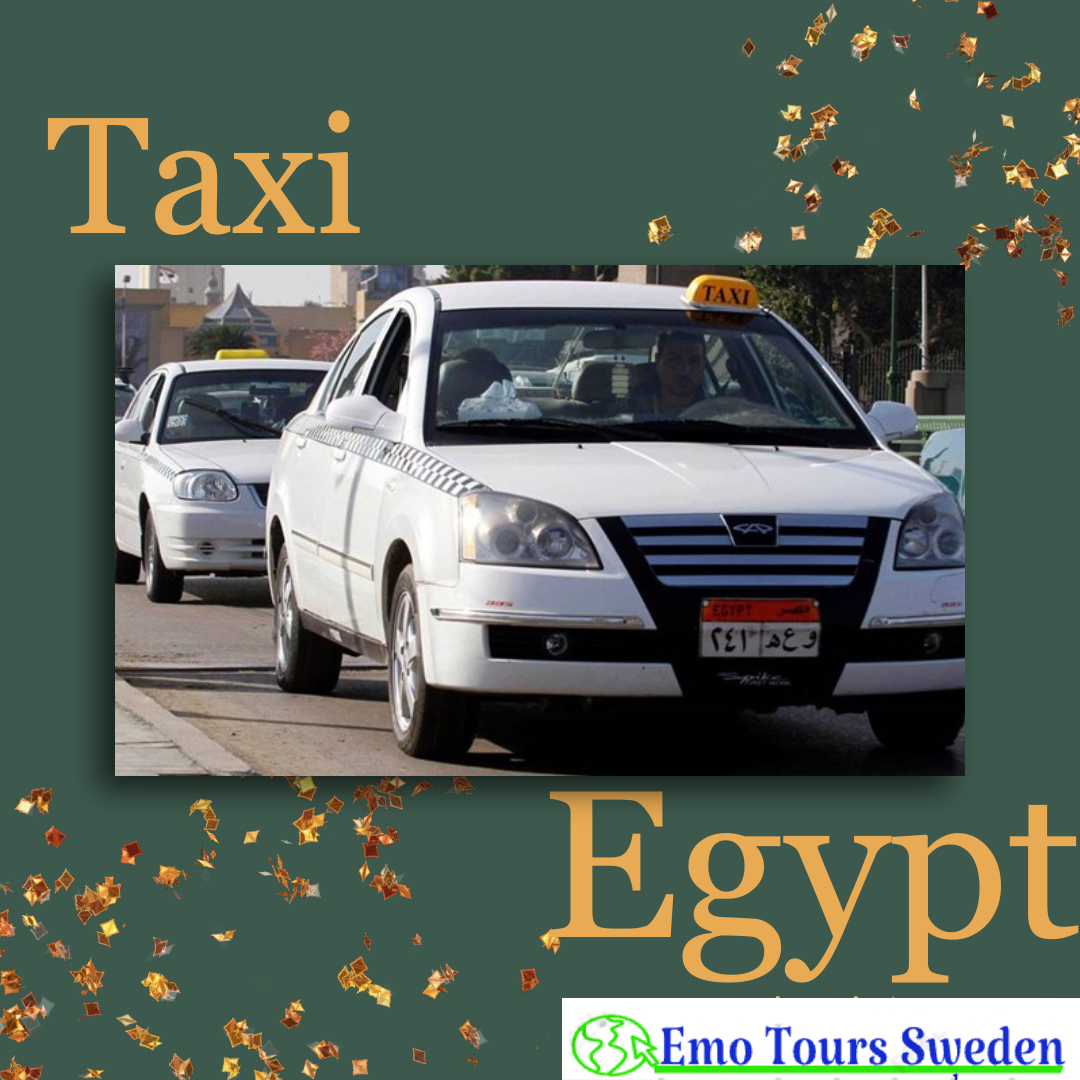 There are also Uber and Careem services that provide; Commuting comfortably and effectively away from the fraud of most taxi drivers. The fare in both of them is based on a specific system, which makes them much cheaper than the usual taxis and therefore many locals and tourists are turning to them now. All you need to do is download their local app from your mobile store.
Trains are a fun way to get around in Egypt where; It allows you to get to know different cultures of the Egyptian countryside that you might not have been able to visit. An inexpensive means of transportation, as the ticket price starts from two pounds and does not exceed fifty pounds, and first class is the most convenient way to move within these means of transportation. Other categories seem inhuman, and not convenient for transportation. Trains travel you from one city to another. Many locals prefer to use the train due to its low price, and its speed as it takes you to your destination in a short time away from traffic.
One of the most enjoyable means of transportation in Egypt, but it's only located inside Cairo, it allows you to see the city's waterfront of the river Nile in a breathtaking view. It's also a quick way to get around, you can take a ferry if you are going to one of the destinations located on the banks of the Nile; just be sure to ask if it's going to your destination or not. In addition to its many advantages but it is classified as inexpensive, the fare does not exceed five pounds.
One of the ways of transportation in Egypt that has been recently added to the transportation system, you can find it in many cities and is common through neighborhoods, cities and small villages. Although it's an inexpensive means of transportation, it's considered unsafe and does not take you to popular destinations. it only moves within the small area boundaries.
One of the best means of transportation in Egypt, where; It takes you to a number of famous destinations such as Sharm El Sheikh, Luxor, Hurghada and more... One local company operates this service in Egypt; That's EgyptAir. Although it is an expensive means of transportation, it's very effective as it avoids the inconvenience of the road and gets you there quickly and comfortably.